Office of the Code Reviser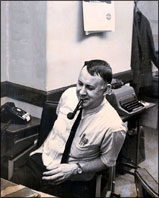 Richard White was the first code reviser employed by the state of Washington, upon the creation of the Washington State Statute Law Committee and the Office of the Code Reviser in 1951. He held that position until his retirement in 1978. During that time Mr. White oversaw the transformation of the work of the Office from the days of staff laboring over multiple carbon-copies of bills and amendments using manual typewriters to the use of high speed efficient computers and copy machines. The processes have been revolutionized, but the integrity, confidentiality, and competence of the Office have remained a tradition and foundation as established by Richard White.
Interview
Historic Codes

Newspaper Articles
Around the State on Computer Tape
Busy Time for Bill Drafters

Richard White Articles
Code Revision in the Legal Process
Fifty Years of Legislative Practice


ACKNOWLEDGMENTS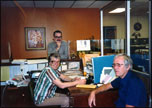 The opportunity to interview Richard White arose during oral history interviews with former Representative Tom Copeland. Representative Copeland, in his own efforts to reform the work of the Legislature, referred again and again to the essential contribution of Richard White and the Office of the Code Reviser to modernize the Washington State Legislature.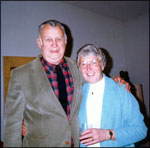 He generously and enthusiastically agreed to include Mr. White's story with his own publication as an appendix and arranged for a group interview with Mr. White, his longtime assistant Gay Marchesini and himself with this interviewer on September 30, 2002. We spent an entertaining and enlightening afternoon in the White residence in the Bellingham area discussing the work of the Code Reviser and its role in the transformation of the workings of the Legislature. This oral history manuscript is the result of our collaboration.
Representative Copeland has graciously given his permission to post this interview before his own oral history has been completed, for which we sincerely thank him. We would also like to thank Gay Marchesini for her contributions and hearty support of this project. Finally, but not least, we would like to thank Richard White for his thoughtful and even scintillating presentation of what in other hands might have been a difficult and dry subject.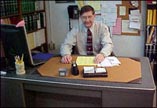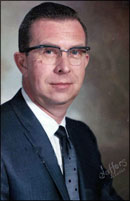 We would like to thank Steve Lundin for his constant encouragement and insistence that we not miss this important institutional story of legislative history. The Washington State Library helped us with research on the historic codes of Washington State and even supplied us with photographs of some of the early code compilations. The present Office of the Code Reviser, under the leadership of Dennis Cooper, has been very helpful in furnishing photographs and other materials to document the Office. Mr. Cooper still uses the old war-issue metal desk handed down to him from Mr. White and treasures the green eye shade that is the symbol of the Office. The old manual typewriters and sheets of carbon paper are a thing of the past, but some traditions endure.